The Best Guide for Your Future Retirement Investment
The Best Guide for Your Future Retirement Investment
It's never too early to think about retirement investment plans.  When you hit the age of 50, you will have already outlasted most of those who were born in the same year as you, but have passed away due to certain circumstances. Perhaps, you're expecting to live a little bit longer. And although there are certain troubling social factors, such as inadequate access to health care, that could affect the average life expectancy among the residents of the United States, there's still a good chance that the higher earners are going to live longer, even longer than they are expecting.
For those who are lucky enough to be at the higher end of the wealth distribution, and have better education and healthcare, life expectancy has significantly increased in the recent years. Of course, the wealthiest have the likelihood to live even longer for many years. For those belonging to the middle-income group, where the possibility of stretching the savings to retirement can seem daunting. Learning about a retirement investment strategy, pay for medical care, and whether you can leave a legacy for your kids and community may be necessary.
What Are The Best Retirement Investments?
Let's take a look at how to invest your money wisely and utilize the best investments for retirement income:
1. Develop a Total Return Portfolio
One way to come up with retirement investment strategy is to put together a portfolio of bond and stock index funds. You can perhaps work with a financial advisor who can help you with this. Such a portfolio is designed to help you achieve a favorable long-term rate of return. Along the way, you could follow a certain set of rules for the withdrawal rate, where you can take out 4 to 7 percent of the money per year. In some years, you can also increase your withdrawal rate for inflation.
Total return is a concept where you'll be targeting an average annual return of 10 to 20 years that can either exceed or meet your rate of withdrawal. Even if you're targeting the long-term average, your returns could deviate a bit from the average. To follow this kind of investment approach, you should be able to maintain a diversified allocation, despite the ups and downs of the portfolio every year.
You need to take a withdrawal through a system called the systematic withdrawal plan. Be very careful when making a projection of the potential results. If regular withdrawals are getting out in retirement, the market returns' sequence could possibly affect the outcome.
There are plenty of variations that come with a total return investment strategy, and this includes asset-liability matching and time segmentation. On these strategies, a safe retirement investment is made to meet the near-term needs of cash flow, while growth-orient investments are used to finance future needs of cash flow.
The more experienced retirement investment adviser often uses the total return approach. These are investors who are having a good time managing their money and have a good history of making disciplined and logical decisions. They usually have a financial adviser who's familiar with this approach. If done right, the total return approach can become one of the best retirement investments.
2. Use Retirement Investment Income Funds
The retirement income fund is a specialized type of mutual fund. For this retirement investment, they will immediately spread your money all throughout a diversified portfolio of bonds and stocks and would often do this by owning a certain selection of some other mutual funds. These investments are usually managed with the purpose of producing monthly income that's distributed to you. The retirement income funds are created to provide an all-in-one retirement package designed to accomplish specific objectives.
There are certain funds that come with an objective of producing a much higher monthly income and would often utilize some principal to achieve their payout targets. Some funds have a much longer monthly income amount and are created with the goal of preserving the principal.
By having a retirement income fund, you could retain full control over your principal while also having access to your money anytime you want to. If you ever decide to withdraw some of your principal amounts, your income in the future will understandably decrease.
3. Use an Immediate Annuity
How annuities work: Annuities are more like insurance instead of a retirement investment. I have added them to this list of the best retirement investment strategies since their purpose is to generate income, which is exactly what you would want for your retirement.
An immediate annuity is like ensuring your income for the future. An insurance company will basically provide you a guaranteed income for life in exchange for a lump sum payment. This guarantee will be as strong as the overall quality of the company that provides it.
With immediate annuities, there's the fixed immediate annuity and the variable immediate annuity. Some companies would offer income that can increase along with inflation, although this could also mean you'd be receiving lower income per month.
You also have the option to choose the term of your annuity, whether you would go for the joint life payout, 10-year payout, or single life payout. For married individuals, the joint life payout would be more appropriate.
The immediate annuities may be a good option if you do not have any other sources of guaranteed income. It's also ideal for those who have the tendency to overspend and for single individuals who may have longer life expectancy's.
4. Buy Bonds
If you are going to purchase a bond, you will end up loaning money to a corporation, a government, or municipality. In this scheme, your borrower will agree to pay the interest after a certain period, and if the bond matures, then the principal amount will be paid back to you. The income that you will earn will be given to you in the form of a bond, which will serve as your steady source of income when the time comes that you retire.
Bonds often have good ratings and will give you an idea of the issuer's financial capacity. You can choose from long-term, mid-term, and short-term bonds. You'll also find bonds that come with adjustable interest rates and are known as floating rate bonds. There's also a high-yield bond, which pays higher coupon rates, although it has a lower quality rating. You can choose to purchase bonds as a package, either in the form of a bond exchange-traded fund or a bond mutual fund. Otherwise, you can purchase individual bonds.
Upon retirement, individual bonds can be used to create bond ladders that come with maturity dates and are set to match your cash flow needs in the future. Such investment structure is known as time segmentation or asset – liability matching.
The bonds' principal value can fluctuate, depending on the changes in the interest rates. In an environment with increasing interest rates, you could expect for the existing bond values to decrease. If you have plans to hold the bond until maturity, the fluctuations of the principal value should not be a factor. If you have a bond mutual fund and would like to sell it to use for your daily living expenses, then that's when principal fluctuations will matter.
You should purchase bonds for the income that they can produce and for the guaranteed principal that you can get once they mature, but do not purchase them expecting a higher return or gaining something big from the capital.
5. Rental Real Estate
A rental property can also be a good source of income for your retirement investment portfolio. However, you need to consider the maintenance requirements that come with it. Furthermore, you may also need to incur some inevitable expenses, so you must prepare yourself for this. Thus, before you decide to invest in a rental property, determine the potential expenses that you could incur once you own the property. You may also need to think of the vacancy rates. Remember your property may not be occupied 100% of the time.
A retirement investment property is just like any other business. It is definitely not a "get rich quick" solution. For people who have experiences in the real estate industry or those who are interested in the rental property as a business, they can use it as a means to generate income for retirement. If you are not really sure how to go about this, start by reading books about investing in real estate. Furthermore, talk to those who are highly experienced in the industry.
Do not be in a hurry to start investing in the real estate property without doing your research. I have seen a lot of people jumping on the real estate bandwagon just because they heard of a neighbor or a friend who are into it. But getting into a business just because someone else has been successful in the field is not really the best reason to do it.
6. Variable Annuity with Lifetime Income Rider
A variable annuity is not similar to an immediate annuity. If you're going to choose the variable annuity, your money will go into a particular portfolio of investment that you have chosen. With this retirement investment strategy, you'll participate in the gains and losses of the investments, but with an additional fee. You also have the option to add guarantees, something that they called the riders. Just think of the rider as an umbrella. You have it, yet you may not necessarily need it. However, it will protect you in the event of a worst-case scenario.
Income riders are known by its different names, such as guaranteed withdrawal benefits, living benefit riders, and lifetime minimum income riders. Each rider has different formulas used in determining the type of guarantee being provided.
An annuity is basically a type of insurance product. Proper planning must first be done to determine if there is a need for you to ensure your income. If you believe you need to, then you should determine which account to acquire the annuity from and how the income is going to be taxed if you'll use it. Above all, what happens to the annuity at the time of your death?
7. Keep Some Safe Investments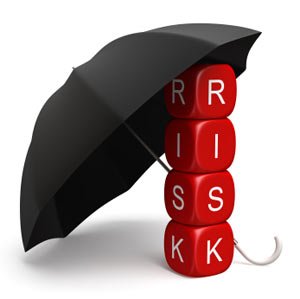 You may need to keep some portions of your retirement investment in a safer alternative. The main goal of any type of safe investment is always to protect what you have instead of generating a higher level of your current income.
I highly recommend that all retirees should have a reserve account or an emergency fund and this account must not be included as an asset, which can be used to produce income for retirement. This account is there for emergency purposes, or as a safety net just in case any unforeseen expenses could come up if you retire.
Also, if you're not sure what you're going to do with your money, consider parking your retirement investment while you think of an educated decision. A lot of people would rush into putting their money to any form investment because they believe that their money should not be sitting for too long in a bank. Thus, they tend to make a decision in haste, which is definitely not a good idea.
It takes a lot of time to come up with a well-informed and thoughtful investment decision. While interviewing advisors and educating yourself, it's totally okay to put your money somewhere that you believe safe. You should not be pressured by anyone into making a quick decision. If you are feeling pressured by an advisor, this just means that you're not dealing with someone who has your best interest in mind.
8. Income-Producing Closed-End Funds
Most of the closed-end funds are made to produce either a monthly or quarterly income. The income could come from dividends, interests, and covered calls. In some cases, this could come from the return of a principal. Each fund comes with a different objective. Some are to own stocks, while others for owning bonds. As always, it's important to do research before you decide to make a purchase.
Some of the closed-end funds tend to utilize leverage. This means that they will borrow from the securities in the fund to purchase more securities that are income-generating. Thus, they're able to pay a much higher yield. However, leveraging could also mean added risk. If you opt for this, you can expect that the principal value of the closed-ends funds will end up being volatile.
Conclusion
While there are plenty of great ways to utilize  for your retirement investment strategy, ultimately it comes down to what you feel comfortable investing in.  If real estate isn't your thing, but a annuity sounds more appealing to you then go with that.
I hope that this article has helped you plan your retirement investment strategy and brought some light on the potential opportunities that are out there.
-J Crawford